[ad_1]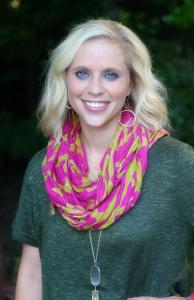 Kelly Edmiston is the Youth Pastor at the Vineyard Church of Sugar Land/Stafford. She has spent the final thirteen years in ministry to students and households in domestic and international contexts. Kelly has a passion to equip the church for functions of ministry. She holds a Masters of Divinity from Abilene Christians University. Her locations of interest are feminist theology, sensible theology and spiritual formation. Kelly and her husband Ben, love "suburban life" with their 3 kids. @kellyedmiston
Leaving My Church
I will under no circumstances overlook the year that my husband asked me about my Christmas bonus. I had been operating at the similar church for lots of years and had not too long ago received a raise. I was the only lady on an all-male ministry employees. On this day my husband asked me if I would be finding the similar Christmas bonus that I got just about every year. I laughed dismissively and mentioned in passing, "Oh no. I doubt it. Appear at the massive raise I just got." He looked at me sideways, "Really? You believe that mainly because now you are paid equal to other individuals that you will no longer get the similar bonus other individuals get?" I paused. "Well, I do not know." I mentioned. "I guess I could ask."
This Christmas bonus conversation was a mile marker on a extended journey that started lots of years earlier. The journey was 1 toward freedom, equality, and authenticity. Have you ever taken a journey devoid of the sources you necessary? Assume about hiking Mount Kilimanjaro devoid of hiking gear or operating a marathon devoid of athletic footwear. I didn't have the internal sources that I necessary for this journey. Do not get me incorrect. I under no circumstances would have believed a person if they would have told me that, as a female minister, I was somehow much less than, second class to the ministers about me who have been males. I was a feminist. I had degrees. I believed wholeheartedly in the egalitarian nature of the gospel of Jesus Christ and the inclusion of all persons gifted and referred to as regardless of gender. And on major of all that, I reveled in my femininity. Or so I believed. All of this was on the surface of who I was, but deep down beneath the level of consciousness existed a deep and festering wound, a wound that had grow to be numb. And you know what takes place to wounds that have grow to be numb, do not you? When the sensation of discomfort goes away, it suggests death has arrived. And I was incredibly close to death—the death of my personal feminine soul. Psychotherapist Ann Wilson calls this wound "the original sin of becoming born female."
She writes, "To be born female in this culture suggests that you are born 'tainted,' that there is one thing intrinsically incorrect with you that you can under no circumstances transform, that your birthright is 1 of innate inferiority."2
Someplace buried deep inside of me was the belief that I didn't deserve to be paid as an equal and surely didn't deserve to get a Christmas bonus just after the fantastic "favor" I had received in finding a raise. Deep down, I believed that I was inferior.
Sue Monk Kidd calls these forms of revelations "recognizing the feminine wound."3 This conversation with my husband started the procedure of enabling this wound to fester. The numbness wore off, there was no scab to maintain it hidden any longer, and it commence to stink.
When you are raised, as I was, in a white, patriarchal church, females perform in the nursery, teach kids, and organize potlucks. They are largely absent from pulpits and are seldom welcome in shaping theology and church policy. In this, females are deprived of fitting their personal distinctive experiences into a theological framework. "There is no space for you right here," we are told in thousands of overt and subtle techniques. In addition, there is no idea of a divinely feminine God, and thus, females are relegated to define themselves in relation to males and not in relation to the Divine.
Via this conversation about a Christmas bonus, I started waking up to this reality. I started to stare it straight in its ugly, festering, wounded face. And the a lot more it hurt and stunk and seeped out everywhere, the a lot more convinced I became that I would quickly have to leave my church, a church exactly where I had been raised and to which I had offered my complete adult life. The explanation is straightforward: I could not exist as an equal in a church who refused to acknowledge my equality.four
So I quit my job, moved my family members, and have embarked on a totally new journey in a new tribe with a new job and new way of becoming in the globe. My feminine wound is not healed totally. I really feel certain that will be a lifetime's perform. On the other hand, I have sources for the journey now that I lacked prior to.
And I can inform you that this year, in a new location, I will be expecting that Christmas bonus.
–
[ad_2]