[ad_1]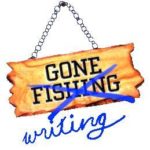 Why I've Not Been Posting
Some of you have asked why I have not been posting on this weblog, so let me clarify.
The purpose is since I have decided to create a book on living by faith, and I do not have time to create weblog posts AND a book.
Why a Book?
It is since your comments and testimonials have encouraged me that a lot more individuals require to hear these truths.
And a book has benefits more than a weblog, since it can –
Be study by individuals who do not study blogs
Be readily available when you do not have the world wide web
Go into a lot more detail and answer a lot more inquiries
Influence your pondering a lot more deeply
Be provided to somebody as a present
Influence a lot more individuals with the very good news of living by faith.
Why No Time?
Most of you know that my wife and I have been planting an English-speaking international Church in Abu Dhabi.
God is undertaking a gorgeous perform right here. But I only have so a lot time for writing, and I do not have time to create a book AND create weblog posts.
So I'm focusing on the book, since I feel that will strengthen a lot more individuals, and bring a lot more glory to Christ.
And I am enjoying this writing, since my writing is assisting me find out a lot more and develop a lot more in living by faith.
When Will the Book Be Accessible?
I'm not confident. But if you are interested, subscribe to this weblog in the leading proper-hand corner of this web page, and I will let you know.
I know numerous of you been praying for me and this book – thank you.
And please preserve praying.
For Jesus' glory,
Steve Fuller
[ad_2]